Wet or Dry Carpet Cleaning / A Jones Carpet Supply and Fitting offers professional Carpet Cleaning serving Bodelwyddan, Abergele, Rhyl, Prestatyn, Rhuddlan and St Asaph.
The business is owned and operated by Andy Jones who has been in the flooring supply, Installation and cleaning field for over 30 years, being established in 1987.
We offer Free estimates for cleaning your carpet  and will always advise on the best method of cleaning, advice is always free with no obligation.
Wet or Dry Carpet Cleaning will help you protect one of the largest investments in your home, your carpet, extending it's life substantially and saving you the expense and upheaval of having to replace your floor-covering prematurely.
Wet or Dry Carpet Cleaning are also fully equipped with the latest machines, solutions and techniques for stain removal be it coffee, wine, pet accidents make up etc. Not all stains are removable but we will always do our utmost and always advise beforehand if we think the staining is permanent.
Another great service offered whilst cleaning your carpet is the application of Stainguard +Allergyshield, this will be applied during the drying process and groomed into the fibres of your carpet, completely surrounding them with a protective barrier which will protect against dirt and soil damaging the fibres.
This will facilitate easier cleaning and vacuuming and protect against staining by holding the spill in suspension on top of the fibres long enough for you to act by simply blotting up the liquid before it has chance to penetrate the fibres causing staining.

Here is a video of some blackcurrant juice being poured into a very absorbent paper towel,

Stainguard +Allergyshield

stops the liquid penetrating paper and will stop liquids penetrating your carpet fibres long enough for you to soak up the spill with paper towels or clean white cloths.
Accidental Spills ? Check Out Our Stain Wizard Click Here
Watch Our Short Videos On How To Easily Clean Common Household Spills Click Here
Cleaning and Maintaining Your Carpets – Check Out Our Recommendations and Advice Click Here
A Jones Carpet Supply and Fitting
A Jones Carpet Fitting and Cleaning

 delivers professional Carpet Supply, Carpet Fitting, Re-fitting  and  Carpet & Rug Cleaning serving North Wales, Chester, Cheshire West and Wirral areas.
We supply at very competitive prices, carpet, underlays and all accessories. A Jones Carpet Fitting and Cleaning  is also an Approved Distributor for Stair rods UK, supplying and installing genuine solid brass stair rods and premier door trims.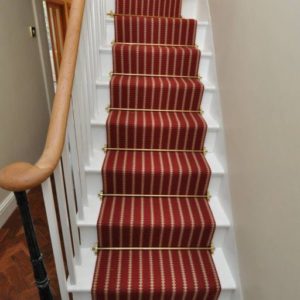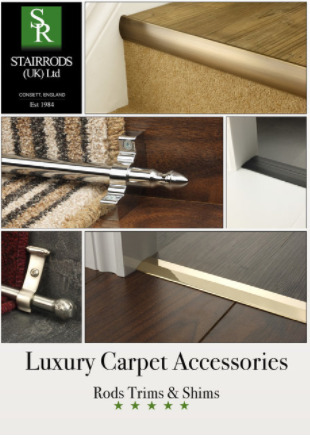 Andy will come to your home with sampling, take accurate measurements and give FREE no obligation quotations. We then order the carpet and professionally install your new flooring for you.

Wet or Dry Carpet Cleaning can also fit your own carpets if you have purchased them elsewhere and will refit any carpets that have been lifted for decoration/repairs etc.
If you are moving house and would like to take your existing carpets we can help there too, wherever possible we will professionally re-adapt to suit your new home.
Perhaps your carpet has become loose, wrinkled or looks wavy, we can usually re-fit/re-stretch giving it many more years life and saving you the cost of replacing an unsightly or unsafe carpet. When you need a carpet moving from one room to another we can help with that too.
Call Andy Now : 0800 180 4803 / 07900 907253
Free Estimates By Phone or click to send Email – No Obligation Assessments